Can't Decide Between 2 Wedding Venues? Here's How To Figure It Out
Which wedding venue is right for you?
"I don't know; I love both of them!"
It's a subject that every couple faces when they are planning their wedding. They are stuck and can't decide between 2 wedding venues.
After you have done your due diligence, visited numerous different places, and got a visceral feeling of what you want, it invariably comes down to two finalists if you are still torn.
Do your pros and cons one more time and run through the following steps to pick a winner.
1. Which Wedding Venue Has A More Convenient Location?
If you are down to two venues you are considering, the first thing to do is figure out how convenient the location will be and how easy or difficult it will be to get there.
What are the factors that would make it easier or harder for guests to attend your wedding?
The answer can depend on how easily they will find parking, how difficult it will be for them to get in and out of the wedding location, and whether or not they can find a place to stay after your wedding.
Weigh these factors carefully before you make your final decision.
a. Convenience for your wedding guests: consider proximity to the airport (if, i.e., a destination wedding), railways, and major highways, and be mindful of traffic challenges in a metropolitan area or center in the big city.
b. Convenience for yourself: how often do you have to travel to the venue for wedding planning purposes? Do you have to take off a whole day from work?
And if you need hotel accommodation around the location, it will affect where you have your wedding, too.
2. Is There A Big Price Difference Between The Two Venues?
Your final decision may be completely price-based.
If wedding venues A and B are within a price range of each other and their overall packages are similar, you may choose the closest to your budget.
Take a close look at the per-person price and compare.  Make sure you are completely clear on the pricing structure of each venue.  Is it, for example:
$150.00 per person, plus service charge and taxes or
$150.00 per person, including the service charge and taxes?
It will make a huge difference!
How about the venue's rental fee?  Does it include taxes, or are they on top of the venue fee?
Besides the per-person price (i.e., a package that includes the food for the cocktail reception and dinner and a full bar and white & red wines served tableside during dinner), check if there are any additional labor fees.
Labor costs could incur for bartenders, coat checks, bathroom attendants, chefs at food stations, engineers, security, and more. 
Account for each labor cost and add taxes, if applicable.
Double-check with each venue on possible hidden costs: are there any additional costs for early setup or late-night tear-down?
3. What Is Included In The Per-Person Price For Each Venue?
Compare the two venues based on what they include in their per-person pricing.
The per-person price usually pertains to the food and beverage package. 
Which venue gives you more bang for your bucks?
Questions to ponder:
Do both packages include a full bar, and for how many hours will it be open?
Do both venues include food during the cocktail reception, such as butler-passed hors d'oeuvres and food stations?
How many courses does each location offer during dinner, and are there any choices for each course, i.e., a dual choice of entrees?
Do both locations include a wedding cake?
Is tableside service of white & red wine factored in at both wedding venues?
4. Which Location Is Most In Line With Your Wedding Style In Terms Of Its Ambiance And Design?
When selecting the perfect venue for your wedding, choosing a location that reflects your style and vision is essential.
Once the contract is signed, you will have to make the venue work.
As a couple, you have graphic images in your heads of how the perfect location should look like, and ideally, the venue's ambiance and your vision are similar to one another.
You will be surprised that your emotional response to the layout and design of the venue will often outweigh any budgetary concerns.
The ambiance and design of the venue will affect your decision, so don't get swayed by the opinion of your friends.
Trust your gut and identify what you want.
5. Which Wedding Venue Has The Best Reputation For Service And Support?
At some point, you have to trust one or the other venue and feel confident that they are living up to your expectations before signing on the dotted line.
It all depends on the service and support you are looking for: wedding venues with excellent customer reviews will offer a streamlined, personalized experience based on your needs.
Wedding venues in higher price ranges often have a dedicated on-site wedding coordinator who oversees every detail of your wedding day to make sure everything is perfect.
If you are looking for highly personalized service, going with an exclusive wedding venue will be your best bet.
However, if you don't mind compromising some customized experience to get the most for your money, wedding venues with a less personalized experience will be the best.
The key is to weigh your wants and needs, so you can find the wedding venue that fits all of them!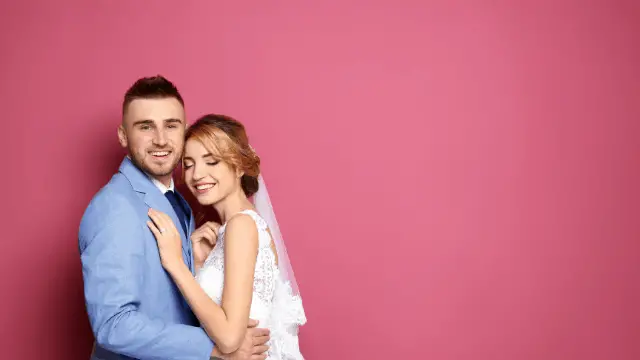 6. Will You Be Compelled To Compromise On A Date At One Of The Venues?
If you are between two wedding venues and only one has the date available that you wanted for your wedding, the decision is easy.
There are many reasons why some couples are not flexible with the date or the time of the year for their big day, and it's important to consider these reasons before making a final decision.
In wedding planning, the time of year can determine which type of flowers are in season, what types of decorations you get for your wedding venue, and the availability of hotels.
Are you considering an outdoor wedding?
For destination weddings, you may also want to consider local weather and climate conditions during specific seasons.  A date may work out better at one location over the other because it has a better overall setup in case of inclement weather.
Do guests and the people in your wedding party live out of town or abroad and need to fly into a particular airport on a date flights are at their highest?
Again, think about what outweighs the pros and cons in terms of available dates at the wedding venues so that you can make the best decision for your wedding.
7. Which Venue Has Been More Responsive?
Clear communication is one of the most important lifelines when it comes to wedding planning.
You want to be sure that your prospective on-site wedding salesperson is responsive and communicates with you promptly – they're not just someone who can handle the big day but also help make it happen ahead of time, too.
When you are at the point of deciding between two venues, it's worth considering how eager and responsive each wedding salesperson/on-site coordinator has been.
It's a good indication of how helpful and invested they'll be in the coming months and how much time you can expect to get things moving forward at a steady pace.
It's worth following up on any unanswered phone calls, emails or voicemails so that you know where things stand before making a final decision between two wedding venues.
8. Are There Any Amenities That Make One Venue Stand Out Over The Other?
It could be a big difference whether your wedding takes place in a restaurant or a five-star hotel resort.
Restaurants have their own advantages and perks.  Their main benefit is that you get to customize your wedding menu, which means everything from appetizers to wedding cake is typically up for discussion.
Restaurants are all about food and beverage, and their entire wedding packages revolve around the menu.
Restaurants could be less expensive than hotels, but there's a trade-off: you don't have onsite amenities for guests to enjoy, there are very few design elements that you can change, and they often lag the grandness and opulence of hotels to serve as the backdrop to a wedding celebration.
On the other hand, hotels are all about luxurious accommodations and creating an upscale wedding experience for you—and your guests. So you might find swimming pools, bars, restaurants, and custom-designed ballrooms, in which you can set up various layouts.
A wedding at a hotel is like getting the best of both worlds because you get onsite amenities. They're typically more expensive than restaurants, but you don't have to go for a five-star resort. And you can still customize your wedding menu to some extent.
And if you are stuck deciding between two hotels, decide which one has the better amenities, overnight room rates, ballroom layout, and a better location.
9. Can One Venue Accommodate Your Wedding Size Better Than The Other?
If you are on the cusp of your numbers, you may want to think about which venue can better accommodate the size of your wedding.
Seating arrangements can be problematic if you have more guests than you expected.
First, look at how many people are required to secure the venue. This is your minimum guarantee.
But also keep in mind if the reception and ballroom can fit entertainment (band or DJ), dancing, and enough tables and chairs to catch up with growing numbers.
Do you need additional space for food stations or buffets? How would that change the number of guests you can invite at each venue?
Find out the absolute maximum size for the wedding and the planned layout, and ensure that you can take up the space so you won't have regrets later on.
10. Do You Mind If Another Event Or Wedding Takes Place At The Same Time At One Or Both Of The Venues?
It is completely understandable when couples wish their wedding exclusive.
No other events are happening on the venue's premises while celebrating the best day of their life is ideal.
Some wedding venues allow for exclusive use, while others have an understanding clause that allows them to accommodate other events in the same location during your wedding weekend.
At larger venues, there may even be another wedding besides yours.
If this is a trigger point for you when deciding between two wedding venue options, consider other factors, such as the wedding package, pricing, style, and location, before making any decisions.
11. Which Venue Has A Better "Escape Clause" In Their Contract?
The question is contractually sensitive. However, getting leniency from a venue if you have to postpone or cancel your wedding due to unforeseen circumstances and events can help you make your decision easier and give you peace of mind.
Ask if you could get a copy of the terms & conditions or a sample contract.
Make sure you take your time reading the fine print and compare both venues' verbiage.
The contract may be presented to you as a take-it-or-leave-it offer, but if you find a clause in the contract that does not work for your specific situation, ask if they are willing to amend it or offer an alternative.
(Note: The information on this website does not constitute legal advice and is not intended to do so; all information, content, and materials provided on this site are for general informational purposes only.)
Final Thoughts
Selecting a wedding venue can be a really stressful decision, and often couples find themselves torn between two different ones that seem equally as appealing.
If you're having a hard time and can't decide between 2 wedding venues that are equally as awesome and nothing's really standing out to make your decision easier, list up the pros for each venue.
So don't stress out – if one venue isn't perfect, then the other might be better suited for you!