Why Are Weddings So Expensive? (Explained)
If you're thinking about getting married, you may be wondering why weddings are so expensive.
For many couples, it isn't easy to understand why.
Many moving parts make weddings pricey, and it's important to understand what factors go into it before planning.
With the average wedding cost hovering around $30,000 ++ these days, weddings are quickly becoming one of the most expensive purchases a couple could make!
But weddings are not just expensive for those who want them – weddings are also costly for all the professionals involved.
Your Guest Count Is The Biggest Culprit When It Comes To Costs
Your guest count is the biggest factor when it comes to why weddings are so expensive.
Besides your close family and friends, think carefully about who else you would like to invite to your wedding.
Do you really enjoy inviting that third cousin twice removed? How about all of your coworkers?
The more people you invite, the higher your costs will be. And that's not even taking into account things like invitations, favors, and other wedding add-ons.
And if you need to rent chairs, linens, flatware, utensils, glassware, and china, for everyone, plus extra centerpieces for the dinner tables, the costs really start to add up.
However, you are in full control of how big your guest list is, so you have the power to keep costs in check.
High Prices At Venues Are Mostly Attributed To The High Cost of Labor
At around 30%, labor costs are the highest expense for a venue, hotel, or restaurant.  These costs must be covered by the amount per person that you pay.
Depending on the venue, labor costs can also rise exponentially when overtime and surcharges are expected for weddings on weekends or national holidays.
Once you have the set price from your wedding venue, you don't have to worry about it. But just appreciating labor costs could give you some perspective on why your wedding package may seem so expensive.
Couples Splurge On Items They Discovered On The Way They Want
Couples often increase their budget for items they initially did not know they would need or want but then find them on the way.
These things can range from adding smaller items such as a floral headpiece or bridal crown, wristlets, and corsages, all the way up to paying extra dollars for special up-lighting and/or pin spotlighting for the dinner tables, a custom dance floor, limousine rentals, and transportation for guests as well as adding a photo booth, and extra entertainers.
In Search Of The Perfect Items Or Services, Couples Splash Out
Couples often increase their wedding budget to upgrade their options.  These are well-deserved enhancements and can make for a more memorable event.
upgrading the wine during dinner and on the bar
adding a full premium bar with top-shelf liquor brands
upgrading the dinner menu (filet mignon and lobster instead of chicken)
hiring a 10-piece band instead of a 5-piece band or DJ
adding extra hours for the photographer plus assistant
buying platinum wedding bands
increasing their attire budget with a designer dress and a tuxedo
investing in extravagant floral arrangements
purchasing fancy "save the dates" and invitation stationery and hiring a calligraphist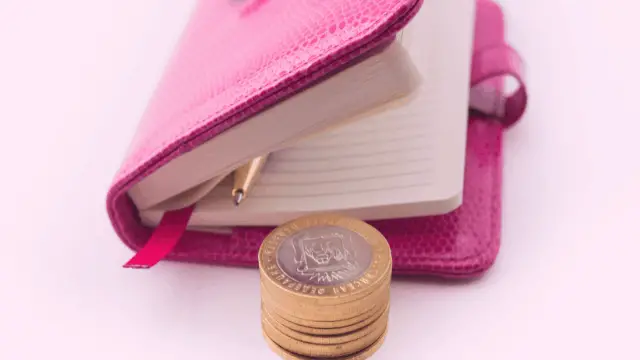 Your Wedding Budget Was Set Too Low From The Beginning
Weddings are typically large-scale affairs that are costly to plan and, for many couples, come close or equal to a downpayment for a house.
In this sense, it is somehow similar to the real estate market with many numbers to crunch and account for, and unexpected expenses.
Many couples make the error of underestimating the cost of their wedding when they set their initial budget.
More often than not, it is because of not researching vendors enough and miscalculating extra costs for services, overlooking consultations and advice, and erring in the cost of products that come along the way.
The creation of an exact wedding budget isn't easy, which is why it is crucial to put aside a contingency fund ranging from 5% to 10%  from the beginning to cover possible additional costs that might arise throughout the process.
Wedding Costs Fluctuate With The Season
You will likely have a costly wedding in NYC if you set the date on one of the first three Saturdays in December.
On the other hand, celebrating in July or August could get you a much better deal.
This could be the polar opposite in other parts of the country, so you have to research and weigh your options.
It's understandable if your date is not flexible, but timing can be everything if you are adaptable.
Destination Wedding Blues
Destination weddings can turn into two-faced monsters and can contribute to why weddings are so expensive.
On the one hand, you may get a great per-person package price at your wedding venue overseas.
Nonetheless, you will need to account for travel, possibly two trips, to your venue for planning purposes and arrange for overnight accommodations, which could add thousands of dollars to your bottom line.
It's wise to do all the math in advance so that you don't end up having to decide on either booking another flight vs. having money left for any upgrades on the menu.
In any event, hire a local wedding planner familiar with your destination to help you with the on-site planning so that there are no surprises and perhaps save you a trip.
Hidden Wedding Costs – a Reason Why Are Weddings So Expensive
Unless you are familiar with the event planning industry, you may not be familiar with hidden wedding costs, which are frustrating additional expenses.
Almost every wedding requires a unique pricing structure, as there is no one-size-fits-all solution.
These fees are often not published on vendor and venue websites, explained in advance, or listed in the contract, only waiting to be revealed on a need-to-know basis as you are going about planning your wedding.
as a courtesy, vendors that stay through your wedding should have meals provided. Many vendors include this already in their contracts. Check with your venue about how much extra this would cost. Usually, entertainment and photography vendors will require a meal.
Early day setup fees and late-night tear-down fees:
if your florist needs the venue table to put their flowers on at 10:00 am, and the venue only allows vendors to start loading in at 1:00 pm, you may be required to pay an early setup fee to the venue for the privilege. This can also apply for weddings that end late at night; some venues will charge an additional fee if your wedding reception requires a lengthy tear-down period to cover their overtime costs.
Extra labor costs to meet deadlines to get the wedding set and ready:
this can quickly add up, especially if the wedding is at a large venue that requires a lot of setups. If you're hiring a designer, florist, or other professional to help with the setup, be sure to factor in any extra fees they may charge for working under a tight timeline.
Cake-cutting fee:
if you are providing your own cake, inquire if there would be a cake-cutting fee. It typically is charged per slice, and you would need to add service & tax on top of it, i.e., $2 -$5 per slice per guest plus service charge plus tax.
Corkage fees:
should you provide your own wine from an outside vendor, it is likely that the venue will charge a corkage fee, which on average could run $20 – $35 per opened bottle plus service charge plus tax.
Shadow labor fees:
you may run into this issue at unionized venues if you use an outside vendor for a job that the venue's unionized staff could do.  The fee covers the expected payment to the staff that otherwise could have done the job.
Additional cost for extra equipment for the band or DJ: 
depending on the size of the venue, your music entertainment company may need extra speakers and mikes and would need to add the costs to your bill.
Travel fees for vendors:
if your vendors come from out of state or from a considerable distance, they typically charge additional fees for their transportation, overnight room fees, and some incidental fees for meals.
Overtime fees for both the venue and vendors (photographer, videographer, band, or DJ):
ensure you clearly understand when overtime applies to your wedding and what the fees are.
Transportation, shipping, and packaging fees for rental equipment: 
your rental chairs may be as much as $11 each plus tax, but bringing them to the venue, unpacking, setting them up, and picking them up again will come with additional expenses such as transportation costs, and more labor fees.
Additional bartenders on bars or chefs at action stations:
your wedding package may come with these fees already included, but be sure to double-check. And if they are included, find out how many you would get. If you wanted extra bartenders or chefs at food stations, you could almost be certain to pay additional.
The number of guests increased:
if you end up with 220 wedding guests instead of the 200 you were expecting, it can throw a wrench in your plans. You'll need more waitstaff, food and drink, possibly additional rented equipment, and so on. If you hired a wedding planner, they might need to bring on extra help to manage everything leading up to and during your big day.
DIY crafts that initially sounded to be a good way to save money: 
you would eventually need to hand over the items to the venue, or your wedding coordinator, who would charge additional labor fees for managing the delivery, storage, setup, and removal.
The cost of flowers:
the types of flowers and their price (i.e., peonies vs. roses) are often a sticker shock for couples. The quantity you need, their seasonal availability, and hiring a floral designer vs. using your local florist on the corner are all factors that affect the price tremendously.
Wedding Tax – Is There Such A Thing?
Any couple planning their wedding may sooner or later hear the term Wedding Tax.  
If you utter the word wedding to a vendor, it is commonly assumed that they automatically hike up their pricing structure that otherwise would not have been charged if you were a regular guest who, for example, would host a retirement dinner.
But there is no such thing as a wedding tax. Weddings are remarkably labor and time-intense events that overshadow any other type of function in their intensity.
So weddings require a lot more time, effort, and attention than any other type of event, for that matter.
A wedding can take 200 to 500 hours to plan. So if you are finding yourself in the middle, you are already at 250 hours.
To take the example of a wedding photographer.
Their job is to capture a whole day of events documentary style by producing hundreds of pictures to tell a story. Most moments are not replicable and are lost forever if not shot by an observing photographer with a good eye for detail and a talent for timing.
You cannot do retakes of a bride getting ready, capturing the first look and kiss, and many other moments that only happen once and are only in existence for a split second.
The more experienced the photographer, the higher the costs and the better your photos will turn out.
The same is true in all other areas, such as the wedding planners' duties, the venue's logistics, and the organization of their staff in the back and the front of the house.
A wedding requires a minute-by-minute timeline that needs to be managed and coordinated by a whole group of professionals working in tandem to make the event successful.
Hiring and putting together this type of team requires some serious planning, budgeting, and orchestration.
The word wedding tax is an unfortunate and misleading definition. In reality, it is a fee or compensation, for the lack of better words, for services, assistance, expertise, invested time, reliability, and status you would otherwise not get.
In Conclusion
Weddings can be expensive, and weddings are complicated.
As a result of weddings being so complex to plan, there's no such thing as an inexpensive wedding regardless of your income level and what you can shell out.
Weddings require many hours from professionals who must work together for the event to run smoothly.
In turn, you're required to compensate them with fees because, without their expertise and time, your day will not go off without any hiccups!
Whether it is hiring photographers that capture memories that cannot be re-created; or florists who provide exceptional flowers, it all comes with a price tag.
But don't fret; weddings are worth every penny when you get a good team behind you!
Additional Resources:
https://www.hotelmanagement.net/operate/examination-hotel-labor-costs
https://www.cnn.com/2013/08/09/living/matrimony-by-the-numbers/