Why Does Wedding Planning Take So Long?
Weddings can take 200 to 500 hours to plan, which on average is spread out over 12 to 18 months. That's a huge commitment to make for such a short-lived event.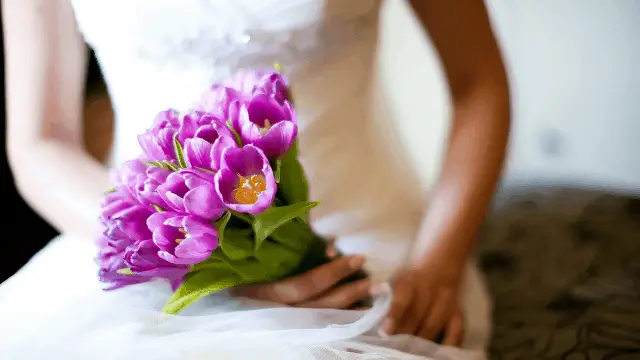 What Makes Wedding Planning take so long?
Organizing a wedding involves juggling countless moving parts, and you cannot do them all at once. You have to order invitations, pick a date, find a location, book a caterer, order flowers, buy favors, and on and on.
Each task must be completed well before the wedding day, or you may run into problems.
For example, if you wait too long to order your invitations, you may not get the design or color you want.
If you don't book a caterer early enough, you may not get the date or time you want. That's why it's essential to start planning your wedding as soon as possible.
You will have more time when you start early, but it will also seem like the planning takes forever.
You may procrastinate due to the overwhelming nature of the job and the fear of making a mistake. It's normal to feel overwhelmed, but don't let that stop you from planning your dream wedding.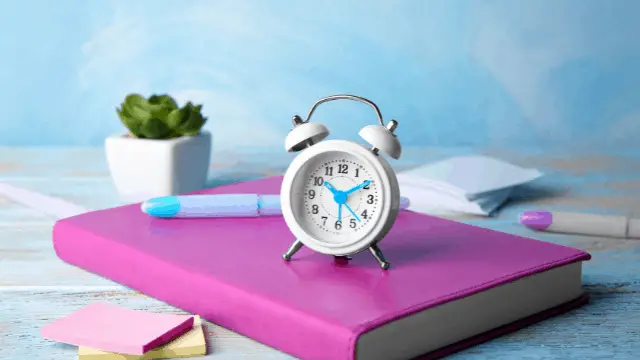 Putting the details together doesn't happen overnight. It may need several revisions to make sure every aspect is covered.
You take too long to decide, and you stall the process by not replying to your vendors.
In contrast, some vendors may not get back to you on time in a busy wedding market, causing you to lose momentum.
You work full-time, and your professional life may be demanding, plus commuting from work and home can take up a lot of additional time, so wedding planning lands way down on your list of priorities.
Your choice of a wedding date may depend on prevailing local weather conditions (too hot in the summer, too cold in the winter), and you may have to wait for the "perfect" season.
Couples usually have to save anywhere from a few thousand dollars to $30,000 or more for their dream wedding. Depending on your income and expenses, it can take a while to sock away that much money. So it's no wonder that couples are taking their time before saying "I do."
Perhaps you are in a situation where you want to wait until you have graduated from college or finished with a course or two before you begin planning the wedding.
You want to get married at a specific time of the year. For example, accountants may not want to celebrate their wedding in the middle of tax season.
It takes time to understand the ins and outs of a wedding. Weddings are unique, and there is no one-size-fits-all answer.
You'll want to provide adequate time for family members to make travel arrangements.
If you plan a large gathering or destination wedding, it will need more preparation time.
DIY projects can also be quite time-consuming and very labor-intensive. So please don't underestimate the time it will take to complete them.
Personal Circumstances That Can Delay A Wedding
Many personal circumstances could make it challenging to settle on a wedding date too soon, which contributes to why wedding planning takes so long.
You are already committed to attending a friend's and or colleagues' weddings, and your wedding would be in the middle of it.
It may be that a family member is ill, and you want to wait until they are well before participating.
Coordination of dates with family from different countries of origin before settling on a date so that everyone would have enough time off work, school, etc.
Unfortunately, a pandemic has become a reality due to the fact that it throws off the entire system, making it impossible to determine a wedding date.
What Else Causes Wedding Planning To Take Longer Than Expected?
Limited Availability Of Vendors
Bands and DJs, photographers, and officiants can only do one wedding at a time.
There are only 52 weekends in a year. Most weddings take place on a Saturday evening.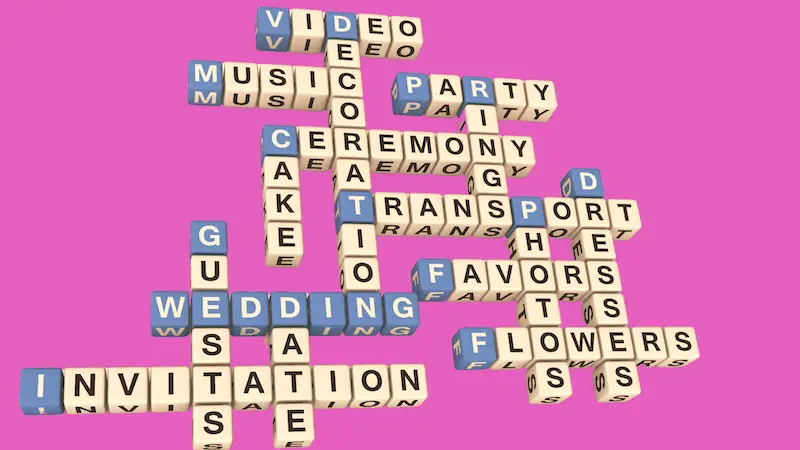 The best professionals will get booked quickly, so it can be time-consuming to call vendors to see if they are available, get pricing, meet with them in person, and secure a date and contract.
Remember, there are 2.5 Million weddings in the US per year, and every couple is looking. You do the math!
Meetings, meetings, and more meetings
Congrats if you have a venue secured and have all of your vendors lined up. This is an important step.
Scheduling meetings with your vendors is vital to tying all the details of your wedding together.
It can be challenging to make time in your work schedule to meet in person, especially if these professionals live in another state or city.
Nevertheless, plan to spend a bunch of time in meetings and traveling. Depending on the planning stage, some sessions may take more time than others, whether in person or via Zoom.
Overplanning, Overanalyzing, And Micromanaging Add Hours To Your Schedule
Sometimes, there is a fine line between doing too much and doing too little.
Overplanning: Do you need to have that many décor elements? Do you need a rigid minute-by-minute wedding planning timeline? Do you need to assign seats at each table, or can guests choose where they sit as long as they are assigned to a table? Do you need a signature cocktail on the bar that only you care about?
Overanalyzing: Are you fixated on one vision of how your wedding dress should fit and look on you? Are you overanalyzing when looking in the mirror? Can you tell the difference in a dimmed room with candlelight if the table linens are off-white or snow-white? Do your guests care about getting a party favor or not?
Micromanaging: There are many times when we as humans are perfectionists in what we do. But when it comes to your wedding, don't fall into the trap of needing to micromanage. Instead, let the professionals you hire and your bridal party or friends do their job.
It may be hard at first to release some of the details that you may think are important about your wedding day, but in the end, it will make everything easier.
Final Thoughts
Organizing a wedding can seem like an endless process.
Always plan so you won't be surprised by anything.
The time you spend will be well worth it when everything falls into place on your big day!