Changing Your Wedding Venue
Changing your wedding venue can be a difficult decision.
Fortunately, the majority of couples find their wedding venue and stick with it.
However, if you have to change your venue after careful consideration on your end, or if the venue defaults on its obligations, it may be necessary to switch venues.
The cost of wedding venues can be high. Changing your venue is something worth considering if you have found an option that better meets your needs than what you originally desired.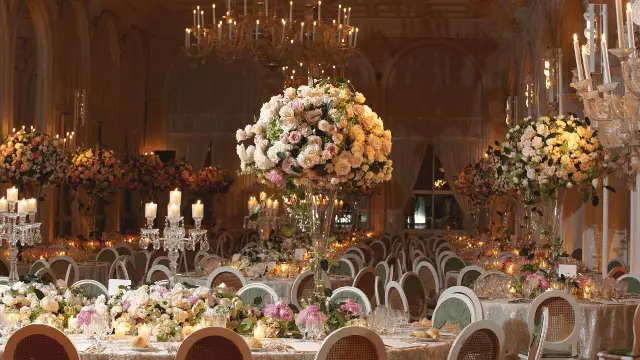 Can I Change My Wedding Venue?
You can, of course, but if you are requesting to change your wedding venue, you want to follow the correct protocol.
The process of changing your wedding venue can be frustrating if you've already paid a deposit and signed a contract, but don't be afraid to do so if you don't see any other option.
Understanding your contract with the wedding venue is critical so you want to ensure you read the fine print.
You would want to go through the contract carefully and pay particular attention to the cancellation clause. This is so that changing your wedding venue isn't in conflict with the terms set out in your contract. If you try to bend the terms, it can add more stress on top of having to find another venue.
If changing your wedding venue is paramount to you, you will need to accept that you will likely lose your deposit.
More so, if you cancel your contract closer to the wedding date, the cancellation fees can increase up to 100% of the cost of your wedding that you are expected to pay.
Changing Your Wedding Venue Without Penalty Fees
The wedding venue may be willing to refund your deposit for very few reasons.
You just signed the contract a few days ago, and the venue is ok to take the risk and release the space since there is enough time for them to rebook the date for another wedding.
They have another wedding in the pipeline that could replace yours.
Postponement due to the death of a close family member or sudden illness, but a new date is not available at the same venue.
Unforeseen government-mandated travel restrictions are making it impossible to travel to the venue.
After you signed the contract, the venue underwent a significant renovation and did not tell you about it.
Unless it was the venue that canceled on you, forcing you to change your wedding venue, there is very little to no hope you get out of it without penalty fees when you are the one wanting to cancel.
Most wedding contracts have a force majeure clause that would apply if it becomes impossible for your wedding to happen (i.e., due to government regulations or acts of God).  These, however, hardly apply to what is discussed here.
Wedding venues need to protect themselves financially.
Keeping the deposit is the only way venues can recover from losing a wedding. This can be frustrating for couples to understand when they are trying their best not to change their wedding venue, but personal circumstances demand that they have to.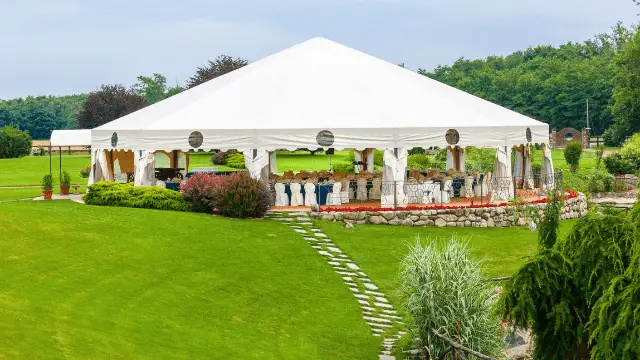 How Do You Inform Your Wedding Venue When Changing?
Your best option is to pick up the phone and talk to the venue.  Prepare your narrative well and be convincing when you speak to the salesperson.
You are in the asking position, but you can establish a more amicable connection and talk about what happened and how it could be handled with their consent.
Explain that even though your initial decision to book this venue was all in good faith, things have since changed. And you now feel compelled to change your wedding venue even after all the efforts you made to book the venue in the first place.
Common Reasons You Want To Change Your Wedding Venue
Your guest list is growing, and the wedding venue is becoming too small.
The venue has changed its pricing system, and you can't afford it anymore.
An outdoors wedding is no longer something you want, or a wedding indoors is no longer something you want.
You found a better alternative that can accommodate your numbers and still work within your set budget.
Your family situation demands that your wedding is now being moved to another location.
You rushed to secure a venue that didn't turn out as expected because the layout and design were not what you had envisioned.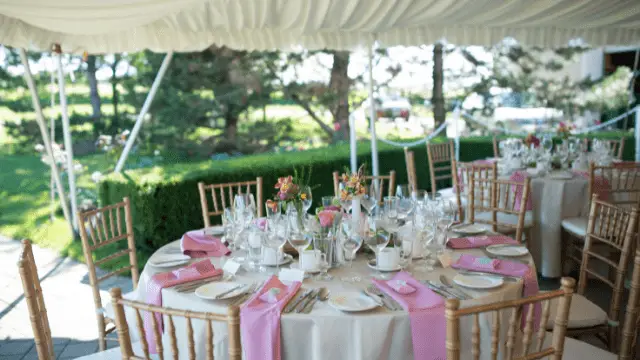 Why Wedding Venues Cannot Just Refund Your Deposit
The answer isn't because they want to rip you off.
Wedding venues are businesses that have to protect their expected revenue on weekends, of which there are only 52 opportunities a year.
Wedding venues need to protect their financial interests in case something like this happens.
Every day that goes by after you sign your contract, the venue is turning other couples away and displacing potential revenue.
The chances of booking another wedding or another event of equal value get slimmer for the venue closer to your wedding day.
Keeping your deposit or even a more significant portion of the anticipated minimum revenue secures the organization's profitability.
Venues are committed to holding your date exclusively for you and, in return, expect that you honor your commitment to them.
What If Your Wedding Location Is Falling Through?
These are the most common reasons why some wedding locations fall through without your doing.
The venue is going out of business.
The venue is starting significant renovations.
Change of ownership followed by renovations or new business concepts.
Last-minute emergencies: Mother nature (hurricanes, floods, wildfires, and any unexpected state of emergency)
Venue double booked.
Recovering your deposit should be your top priority.
The next step is to find a new wedding venue.  Either you are getting on the phone calling every venue in town or/, and you hire a local wedding planner who has the advantage of knowing the market and helping you find a new venue quicker.
Call all your vendors and let them know about your venue change.  Please make sure there are not any additional fees for them needing to change the location.
If your invitations are already out, you would need to start all over again.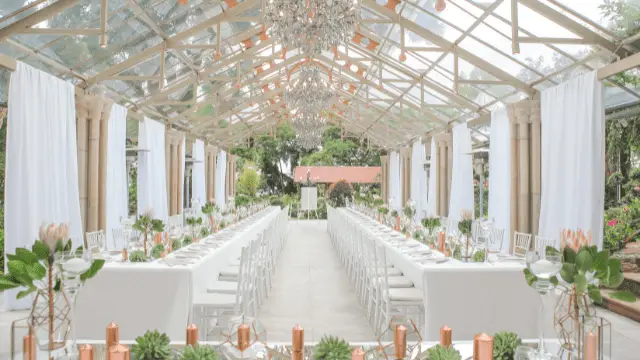 Final Thoughts
Many details are going into planning your perfect wedding day, but sometimes changing your personal preferences or things moving beyond control may require you to change your wedding venue.
As long as you are prepared and accept that you will likely lose your deposit, you will smoothly move through this changing process.
It may be a difficult conversation to have, but remember it's not personal, just business!