Mother Of The Bride Duties And Responsibilities
It's a big day when you become the mother of the bride!
You will be giving her away in marriage and will most likely have been looking forward to this moment for years.
This is why it is so important that you understand your duties and responsibilities as the mother of the bride.
Your most considerable duty and the right thing to do is support your daughter and lighten her load. Make her feel special on her wedding day, and embrace the opportunity to spend some quality time with your future son-in-law!
Your tasks may include assuming some responsibilities you offered or agreed to undertake before the wedding date.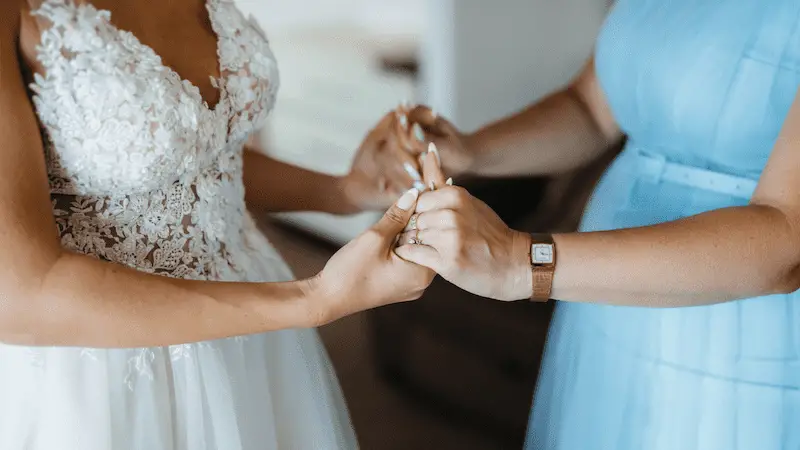 What are the duties of the mother of the bride at a wedding?
You may have several important duties to perform during the months leading up to or on the day of your daughter's wedding.
Help pick out the dress she wants, shoes, flowers, etc.
Be your daughter's to-go person, wedding consultant, and confidante.
Participate in the wedding ceremony and stand next to her at the altar or under a chuppah or, if not part of the processional, know where you will sit.
Be your daughter's shoulder to lean on as she goes through the big day.
Help bridesmaids as needed and offer to help with other tasks that need to be done before the ceremony begins.
Be ready to take family pictures and videos.
Attend the receiving line (if applicable).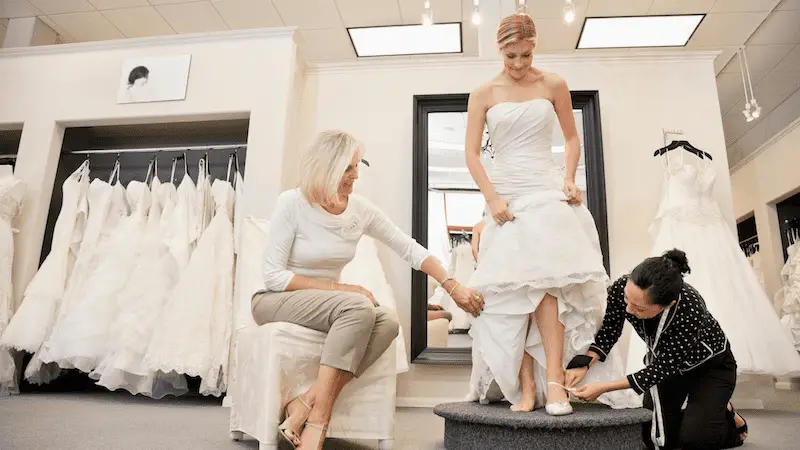 What are the responsibilities of the mother of the bride at a wedding?
Many modern brides are entirely independent and sometimes would much rather do everything themselves or with the help of a wedding planner.
As a result, as the mother of the bride, you may not have to be responsible for any of it.
If you and your daughter agree that you will help out and share responsibilities, then the following things will be very helpful
Research wedding venues and do wedding sites.
Research and help find a church or synagogue.
Help research wedding vendors (florist, caterers, cake makers, etc. ) and become the main person of contact.
Organize and host a Post Wedding Brunch.
Help with the guest list management.
Help with pre-wedding events such as the engagement party, bridal shower, or bachelorette party.
What is the etiquette for the mother of the bride?
Be considerate of your daughter's wishes throughout the wedding planning process.
She might have different ideas on how she wants to do things or who is important enough for an invitation, so it's best not to intervene too much.
Find a balance between giving input and letting her make decisions that seem right to you and having the final say in some matters (such as the guest list).
Inform your daughter's fiancé of any traditions or customs that you think might be important for him to know.
Keep a positive attitude at all times, no matter what!
Be willing to attend pre-wedding events if they are happening, even if you do not know everyone.
Try and be patient when it comes to decisions made by your daughter's fiancé or his family. Sometimes people feel very strongly about some issues.
Remember that the wedding is about your daughter and future son-in-law!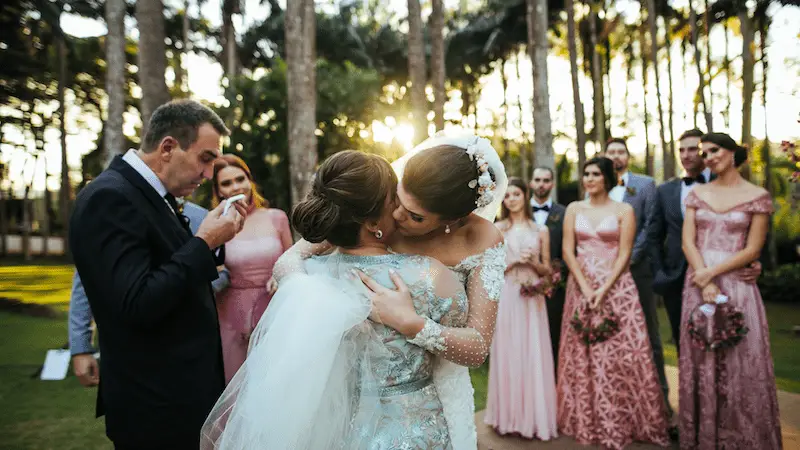 Does the mother of the bride pay for the bridal shower?
Traditionally, the maid of honor and the bridesmaids, would host and pay for the bridal shower and invite all other female guests.
The mother of the bride may be asked to contribute financially if she agrees to take on some duties such as helping out with planning or possibly hosting her own event.
Other times, there is no expectation for this, so the mother of the bride does not have to pay for anything.
Though it is considered polite and thoughtful if you are willing to offer help with planning and share some of the costs for some aspects of her bridal shower.
Does the mother of the bride give a speech?
Traditionally, the best man and maid of honor make toasts during the reception.
However, it has become quite common for the bride's mother to give a speech at the wedding reception, but you should clear it with your daughter or your future son-in-law.
Some people think it is an excellent way to get the mother of the bride involved in some wedding festivities.
Other times, there may be an issue with timing or running out of time at the reception, and parents are not expected to give speeches during their child's wedding celebration.
And sometimes, mothers just do not want to speak in front of everyone.
Nevertheless, it can be a nice way to express your feelings about the wedding and your anticipation for the future during this special occasion!
What should the mother of the bride say at the wedding?
Welcome all guests and thank them for attending and being a part of this special occasion.
Even if everyone already knows who you are, briefly reintroduce yourself. 
Let your daughter know how proud you are of her. 
Welcome your new son-in-law or daughter-in-law to your family. Let them know what you love about them, how happy you are to have them in your life, and why they are the perfect match.
Finish with a toast to your daughter and to the newlyweds.
Who walks with the mother of the bride?
In a Christian wedding ceremony, the mother of the bride is escorted by her son, son-in-law, or another relative, or she walks alone.
This would take place before the actual processional begins, i.e., after all, guests are seated and before the officiant appears.
In the Jewish wedding ceremony, the mother of the bride and her husband would walk the bride down the aisle together.
Do mothers of the bride still wear corsages?
No, not usually.
Traditional mothers of the bride and groom may wear corsages to weddings as a formality during the wedding ceremony at their children's discretion.
These days wrist or pin-on corsages are commonly used for this purpose since mothers do not carry flowers when they are walking down the aisle as part of the wedding party.
If you prefer to save time and money by having one less accessory that needs to be worn and cared for, you can skip the corsage altogether especially if they are not planning on wearing it for very long.
However, some mothers of the bride still prefer to wear a corsage and if it means a lot to you add it to your personal flower order with your florist.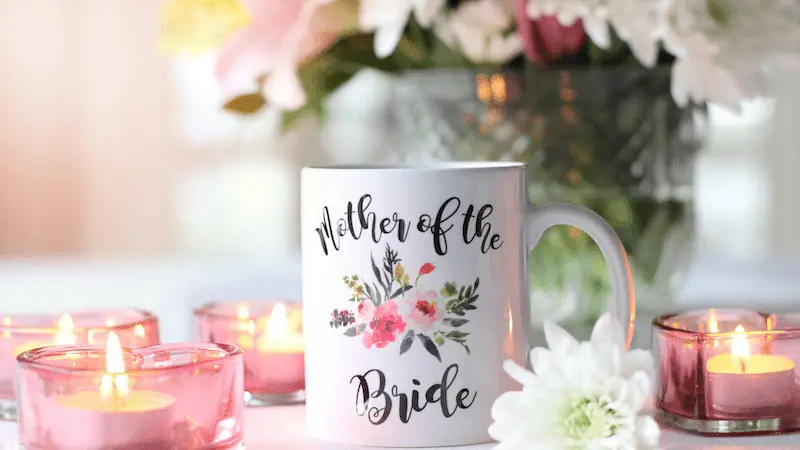 Final Thoughts
So many mothers of the bride are trying to keep up with all these traditions that even if they choose not to follow them, there may feel there is still a lot of pressure on their part.
No matter what you decide or do for your daughter's wedding day, it should be about celebrating her and showing respect towards everyone involved in this special occasion.
This is why it's important to make sure that all family members and friends support each other during this time!