Getting married? Here's How to Avoid Wedding Planning Anxiety!
Having a wedding is an exciting time. But it can be stressful and may wonder how to stay calm during wedding planning when you're trying to prepare for the most important day of your life.
Wedding planning anxiety is fairly common, but there are things you can do to keep yourself calm.
Most stress comes from not knowing how everything will turn out in the end, so focus on what's most important and remember that this, too, shall pass!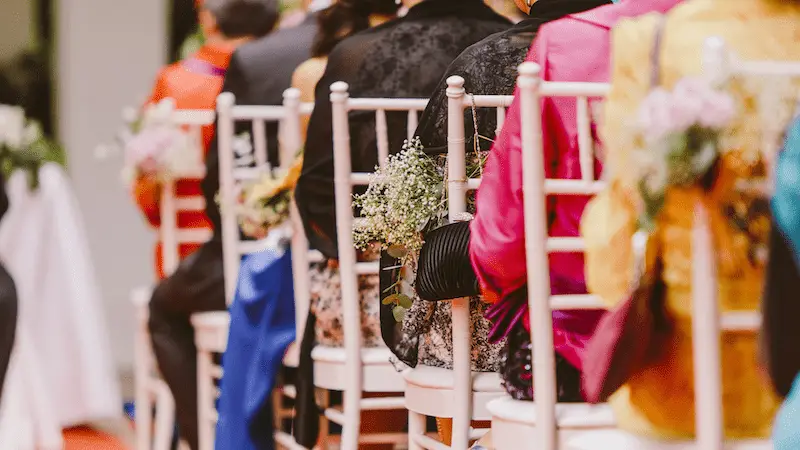 9 Most Common Triggers For Wedding Planning Anxiety
Wedding planning anxiety can come from any angle, and it is natural to feel some stress about the wedding.
1. You Are Not Working With A Timeline
Especially during the last few weeks, almost all wedding planning is compressed into a concise time frame. If you skipped details that should have been accomplished in the previous months catching up can push you quickly into wedding planning overload.
How to avoid: Schedule out every month and week leading up to the wedding from the get-go with tasks and deadlines for each date you keep. Write down every job and date on your planner.
If you cannot keep up with some items (i.e., selecting a signature drink, deciding on having favors, or printing programs, etc.), decide if these items are crucial for your wedding. Then, let yourself off the hook by delegating the task or dropping the idea altogether.
2. You Feel Like Your Friends And Family Are Judging You
Many brides and grooms feel like they're under a microscope when it comes to their wedding, even if that's not their friends' or family members' intent.
How to avoid: own your decisions and avoid getting defensive. Work with people that support your choices. If you know that your family or friends will give you a hard time about certain parts of the wedding, focus your energy on supportive people.
3. You Are Not Having Enough Time Left For Everything
There are many things to do in the last few weeks before your wedding. Wedding panic can set in when you realize that there isn't enough time left for everything, and it's getting late.
How to avoid: Do not be afraid of asking for help, even if this means hiring a planner budget permitting.

Concentrate on the big-ticket items: food and beverage selections, entertainment, decor, day-of timeline, managing vendors, your guest list, seating chart, and layout.
4. You Are Constantly Worrying If You Have Forgotten Anything
As the wedding date gets closer, it becomes harder to remember all of those things you have been thinking about. So it is natural to agonize and worry if you have forgotten anything.
How to avoid: keep a visible checklist where you can see it often and check it twice if in doubt. For example, did you confirm transportation with the transportation company? Did you order the corsages for your mother and groom's mother? Did you settle on a final menu with the caterer?
List out everything that needs to be done with deadlines for each item on the list. You will often notice that you have already taken care of some things and don't need to worry.
5. You Are Not Taking Time For Yourself
Wedding burnout can catch up with you if you don't take time for yourself. Wedding planning is highly demanding, and it's all too easy to neglect your physical and mental needs.
How to avoid: block out time for yourself when no one can bother you.
Take a break for yourself! Wedding planning is something that requires your full attention when it's on. So take some time off from it, even if this means postponing the search for a florist, the wedding cake, or the right shoes that go with your dress for a day or two.
6. Your Future Spouse Has Different Ideas Than You Do For The Big Day
It's hard to think about what your future spouse wants for the wedding when you don't even know yet. Wedding planning anxiety can grow if you are not on the same page with your partner or simply because of all that is still unknown.
Conflicting opinions about which vendors to hire, too many choices for what dress to wear, which venue and band to book, and different views about spending on flowers and design, etc… can bring some couples to a halt.
How to avoid: share ideas along the way, discuss, and take one step at a time. Build a team of two with shared duties. Wedding planning should be a fun time for you and your partner, not something that just gets added to the list of things to do.
7. You Didn't Check The Expiration Date On Your Marriage License
Nothing is worse than finding out that your marriage license has expired or been voided due to missed deadlines.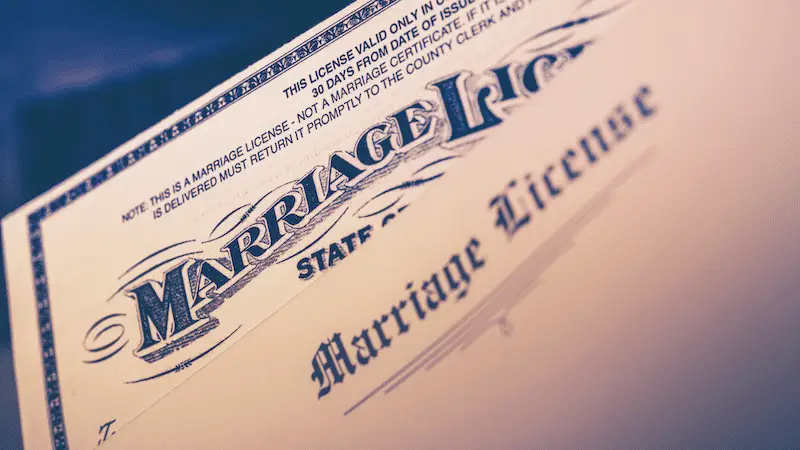 Be aware that the requirements are different for every county, and marriage licenses are only valid for a set amount of time until they expire.
How to avoid: Check the requirements for obtaining a marriage license where you live and make sure that there aren't any expiration dates that hunt you later!
The cost of planning a wedding can exacerbate wedding butterflies. The average American wedding costs $30k! However, it is possible to have an amazing and beautiful day without spending this much money.
If you're worried about paying for your dream wedding while staying within your budget, you and your partner will need to make some adjustments as you plan your day.
How to avoid: Research wedding costs from the onset to get a realistic idea of how much money you will need to spend on your big day so that there are no last-minute surprises!
Start saving early, get creative with your wedding budget, and even if you have a small guest list, don't expect the costs of planning a wedding not to add up!
Keep constant track of your expenses and stay within budget by possibly cutting corners where you can, prioritizing what is most important to you, and looking for creative ways to fund your wedding.
9. Wedding Planning is Just as Hard for The Groom
When it comes to wedding planning, men are often excused. This might be because your spouse wants to be in charge of the majority of the details, and you don't want to become too involved in something that doesn't intrigue you.
However, Wedding planning can significantly impact your relationship and affect how well you bond with each other during such a critical time.
Wedding planning can overwhelm any bride-to-be, but it is even more stressful if her future husband does not understand what she's going through or how to support her during this time.
How to avoid: Encourage your fiance/groom early on, make him feel like he's part of this new journey.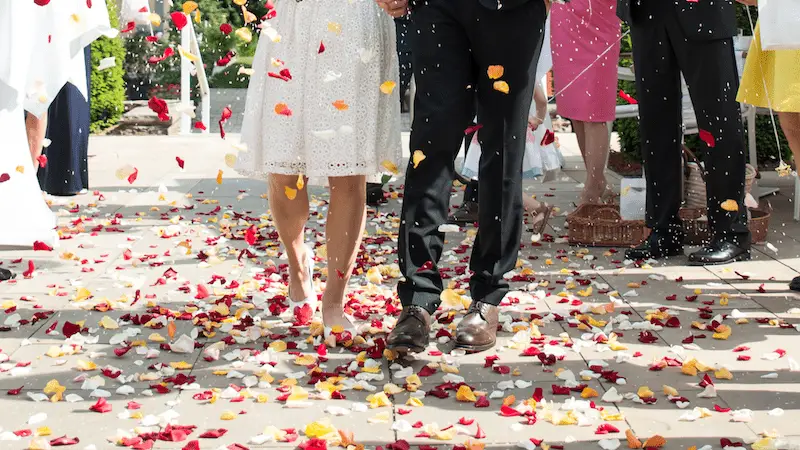 Wedding planning anxiety can be solved by ensuring that both partners are on the same page about what is happening, who will do which task, and how often updates are made. Wedding planning should not become a problem if done together and transparent for both sides.
Final Thoughts
Wedding planning anxiety is genuine, and it's not something that can be ignored or pushed aside.
Wedding days are supposed to be the happiest day of one's life, but they can also turn into stressful nightmares if you don't manage stress levels and stay calm during wedding planning.
You can stay your course and sail through wedding planning by keeping your head on straight, following a timeline, and building a support team of vendors and friends who will help you along the way.